A truly powerful Djinn spirit., will help you achieve the life you always wanted. Genies can be very old and powerful. Some range over 20,000 years old. Past owners created the life they always desired and past the spirit on and some remain just slightly within our grasp. Your path will not alter. Once you are done with genie you will also pass it on to another believer. He will make you make all the right decisions financially, and will give you the health and happiness you've always desired. Many have experienced Mrs. Har'jawan's special DJINN's through eBay already and they have been much talked about it. See for yourself the power that lies within this vessel. This powerful listing allows you to select your own Djinn from Mrs. Har'jawan. Her time is limited and her power is still strong. Get one before its to late.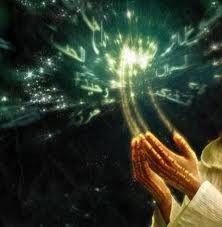 We have many powerful Djinn's in our collection. There is no reason to keep them, they are part of this world. Hopefully they fall into the right hands and their power is used accordingly. Learn from the best. Some of the greats in this world have had the help of a powerful spirit guiding them. We will contact you after auction and give you secret details about where to find the invocation spell. The name will be within the vessel when it is shipped and this is for your eyes only. Drawn and mesmerized by the listing you are. Ready to take the challenge you can be. Join what thousand's throughout history have known. Take on a spirit and become great. We will only offer a select few as this drains Mrs. Har'jawans energy.
Pendant / charm/ amulet are all old and we do not know what material they are made of. Some are rusted, some are perfect, some are just strange, but all are POWERFUL! They all open and that is where the power lies. Our master conjurer Mrs. Harja'wan is one of the few that can bond and control most DJINN's in this world. Once upon a time only the rich and famous can have DJINN'S in there possession. Not anymore, it is time we bring history into the future. We have worked within the power and have now created something special for these custom selected Djinn. You may now use the vessel as a wishing talisman. We will tell you the instructions after you acquire the spirit. The vessel opens and closes at will.
DJINN'S Wisdom Includes
Healer
Wish Granter
Wealth Gainer
Intuition Enhancement
Enhanced Third Eye
Intuition Up-Level
Building your dreams
Happiness
Hope
Love and Sexuality
Passion and Seduction
Make others as you please.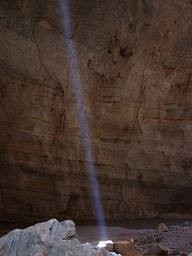 Specifics of this Genie:
A Believer, a trustworthy companion. Will spend some time to seek your respect before a great bond is created. Name and invocation will be sent within package and the name is for your eyes only. Never speak of it to anyone. A charging bag is recommended for all spirits especially Djinn. You may find a good one by clicking here.
When completing the invocation spell for first time we always recommend the full moon as the highest of senses for the spirit and yourself. You can light a purity spell cast candle, light a djinn offering incense cone, and make an herb offering. If you like we offer packages with all that is needed for a great communication and bond by clicking here.
There is a limited amount of these powerful DJINN. I have one of every class and the coven holds them behind closed doors. This safe haven must not be controlled by anybody loking to harm others. We reserve the right to cancel a transaction if we feel bad intentions are met. After you have acquired the item please message me so that we may talk about the type, and power of the DJINN you seek.
This vessel is great because you get to put an offering within it as it opens and closes.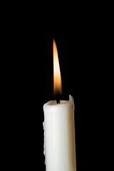 Some words from the powerful and blessed Mrs. Harja'wan, about the Jinn Spirit.
"As my life passes I remember the passions that are born from the fire. The gains that we make through our lives and connections we decide to not see with the spirit world. Enter this realm of pureness and understanding. Alive you can burn with our fires and all your desires. From the mountains to city, all shall become as one again. Ancient cities of new come again to your past."